MAKE A DIFFERENCE IN TODAYS YOUTH
Our scholarship fund allows children who would otherwise be unable to participate in our program this opportunity.
Donate
SPONSORSHIP PACKAGES
Sponsorships are a tax exempt means for maintaining and growing the SAY Theater – they help us defray our production costs keeping our ticket prices affordable. Sponsorships are also a great way to market your business. Find out more about our packages available for this upcoming season.
ADVERTISING
Advertising in our program gets you in front of a captive audience of arts attendees, who statistically are more likely to support businesses that support their local arts communities. Find out more.
This activity is supported by the Michigan Council for Arts and Cultural Affairs and the National Endowment for the Arts.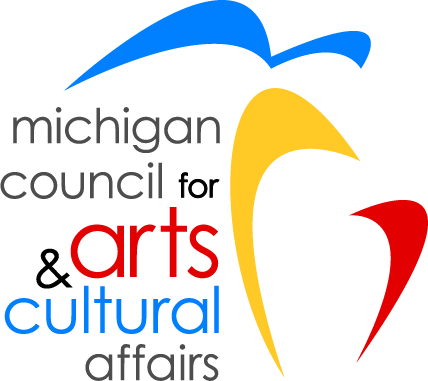 Donors November 1, 2017 through February 8, 2018
Director's Circle $10,000+
Producers $5,000+
Principle Player $2,500+
Anonymous
Supporting Player $1,000+
Greg & Sheetal Ghiardi
Player $500+
906 Sports Bar
Beth Millner Jewelry
Chorus $250+
Betsy & Steve Grugin
Mary Craik
Understudy $100+
Jennifer Mazzuchi
Judy Courtright
Timothy & Amanda Johnson
Tami & Kenneth Seavoy
Jen Baldwin
Chris Cejas
Erin Ellison
Dan, Lisa & Danielle Jahnke
Emily Lewis
Jalina & Steve McClain
Bill & Laurie Olgren
Suzanne & David Shahbazi
Nikke, Jyot, & Roshan Soni
JoEllen Stoffel
Sushma Gundlapalli
Kathy and Mike Bradley
Michael Nidiffer
Jacquie Medina & Vanessa Wight
Fidelity
The Berube Family
Ben Sager
Simeon Prager
The Schwalm Family
Patrons $10+
The Klipp Family
Todd & Jen Bishop
BC Irving
Nicole Allen
Dana Beyer
Denise Clark
Elizabeth Dahlstrom
Mary Doll
Adrian Francisco
Shen Frankel
Kay Ghiardi
Donna Gustafson
Kimberly Hegmegee
Charlie Jauquet
Brad Koski
Jill Leonard
Rebecca MacFalda
Susan Manson
Martyn Martello
Julee Mertz
Heather Nayback
Eric Ogawa
Lori Ogawa-Mentink
Shanon Ottaway
Brie Elizabeth Rantala
Teagan Sturmer
Jen Voegtline-Frazier
Jill Grundstrom
Mary and John Diddams
Paul and ZZ Lehmberg
Cynthia Ampe
Alice Mattila
Judi Fouser
The Stucko Family
Save
Save
Save
Save
Save
Save
Save